Senior Teachers
Teacher Trainers
These Realization Process teachers have full certification (they are certified in all aspects of the Realization Process: Nondual Meditation, Embodiment and Healing Ground). They are qualified to offer supervision to Realization Process teachers. They also teach or assist with the Teacher Trainings.  If you plan to train as a Realization Process teacher, you can choose among them for your pre-training Realization Process session.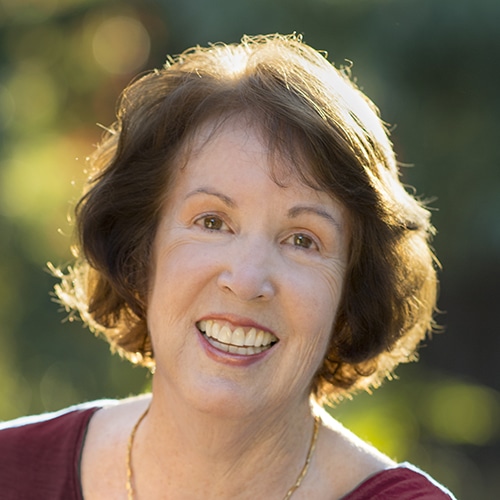 Roma Hammel, PhD
Los Altos Hills, California
Teaches part one of the in-person certification trainings. 
At some point a fierce inner drive arises, not just to survive – but to be free. A nondual embodiment teacher, I invite you into a direct experience of oneness – and the infinite possibilities of our being completely connected and completely free. I teach the path I have been traveling. A physician taught me to access luminous healing states of consciousness after a rare but catastrophic spinal injury. A Taoist taught me to apprehend sacred spaces where Being flourishes after a divorce broke me open. Gently and precisely, Judith Blackstone taught me to heal unresolved traumas so that I could live within my whole body, substantive and secure, alive and responsive to the world around me. Read more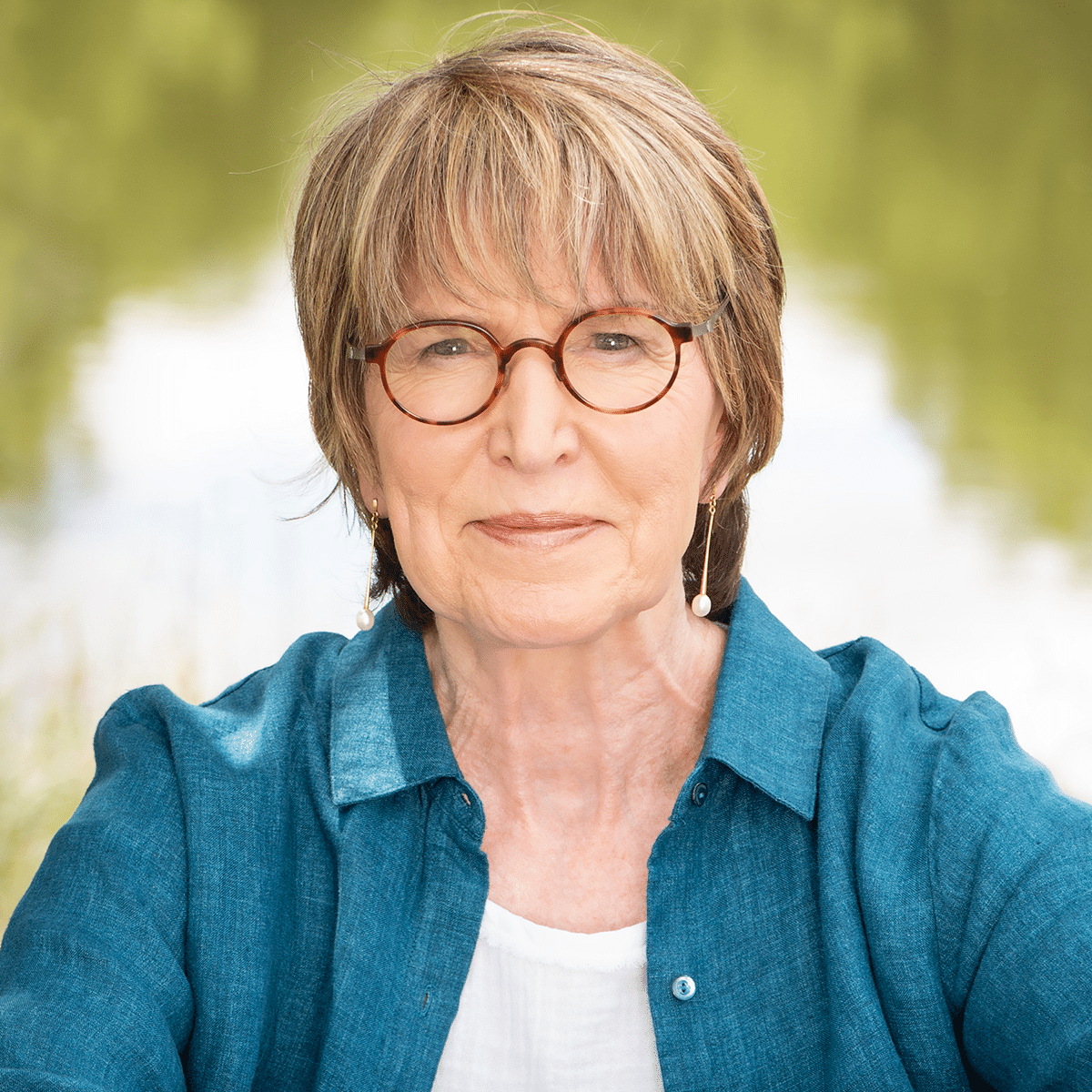 Marcia Haarer
Ann Arbor, Michigan
Teaches part one of the in-person certification trainings.
The Realization Process revolutionized my psychotherapy practice and enlivened my spiritual practices. Ever since my spirited exploration of Self during my early twenties, I knew that psychotherapy and meditation go hand in hand as tools of transformational change. After earning a Master's degree in Social Work from the University of Michigan, I incorporated the teaching of meditation into psychodynamic therapy, a specialty in trauma recovery techniques and somatic release. Read more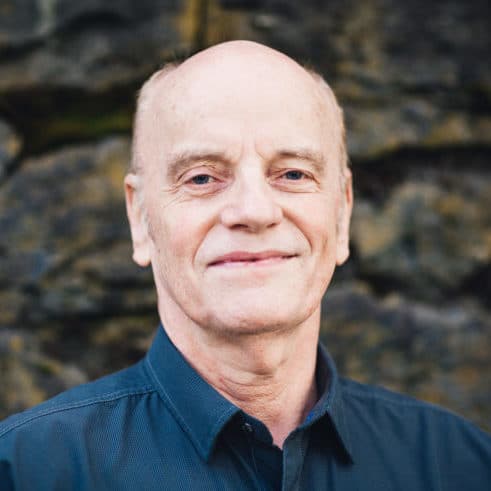 Jon Hansen
Portland, Oregon
Teaches part one of the in-person certification trainings.
A spiritual mentor, I recognized long ago that immersion in nature reveals the sacred aliveness of all life. When I first trekked into the wilderness decades ago, I was still entangled in the confusing swirl of my childhood. Fueled by an undeniable call to love my life, I embarked on vision quests into old growth forests. Attuning to the visible and invisible web of life, I discovered a profound stillness, the quiet vibrancy of my true nature. Three decades after awakening, I realized my body is a portal into that sacred aliveness. Read more
Christi Bemister, MEd, PsyD
Ann Arbor, Michigan
Teaches part one of the in-person certification trainings.
As a licensed clinical psychologist, also trained in holistic healing modalities, I embody compassion and experience to help you heal, uncover your strengths, and create a quality life. I use an integrated mental, emotional, spiritual, and physical framework tailored to you. These methods foster self-understanding and encouragement to adopt new attitudes and feelings towards resolving life's concerns. Read more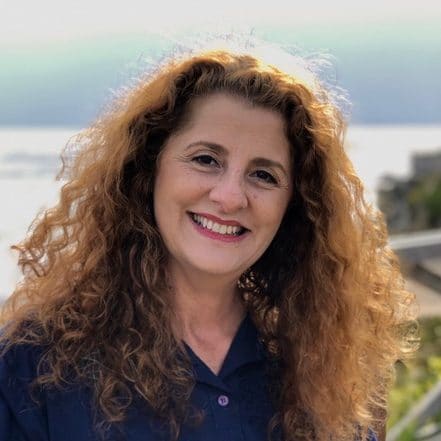 Roberta Tachi
San Jose, California
Teaches certification trainings in Brazil.
I joined the Realization Process after decades of experience practicing and teaching several healing modalities. Unlike any other, it is simple, yet deeply transformative. I am originally from Brazil, but I've also lived in Japan, New York, and California. This allowed me the opportunity to introduce this practice to hundreds of people across nations with various backgrounds. This experience has given me the precision and expertise to perceive the blocks in my client's body and help them heal. Read more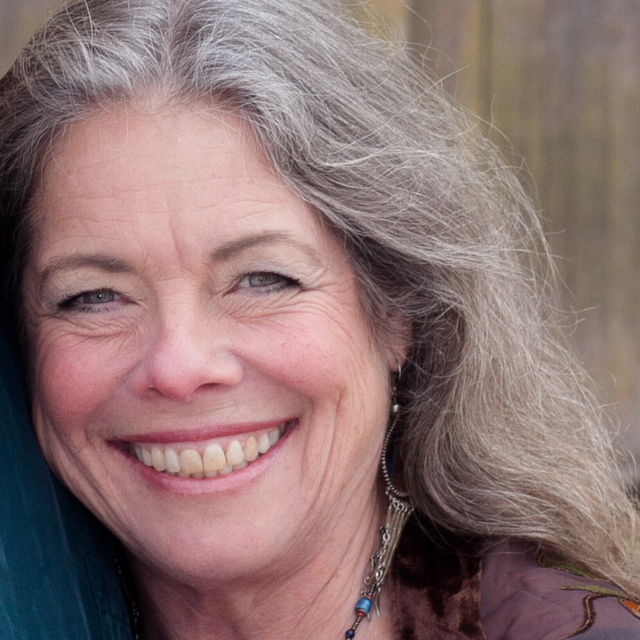 Candace Cave
Ashland, Oregon
Primary assistant teacher for online certification trainings. Teaches the Summer online certification trainings.
The Realization Process guides each of us to be our own enlightenment guru. I don't claim to be enlightened or a guru, but I am stable in my embodied experience of fundamental consciousness. I live and breathe in the subtle core of my body. My internal experience is settled within and as an unwavering pervasive unified spacious stillness. This ongoing feeling of me awake and conscious everywhere inside my body is because of Realization Process, a simple, elegant, clearly discernable, well-studied, and brilliantly practical method to reliably awaken and stabilize subtle nondual experience of embodied wholeness of being.  Read more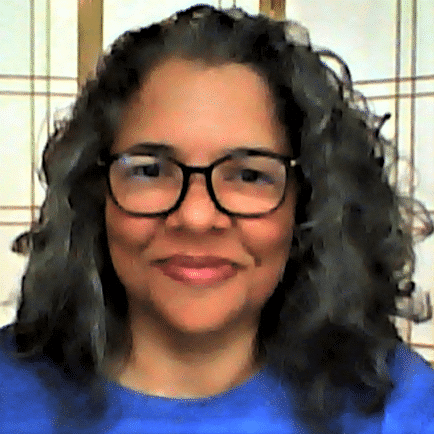 Theresa Scott
Potsdam, New York
Assistant teacher for online certification trainings. Teaches the Summer online certification trainings.
I offer private sessions, workshops, and classes in the Realization Process, in-person, and online. In addition to my work with Realization Process, I am a Certified Imago™ Relationship Educator, and Leadership Consultant, with a graduate certificate in Executive Coaching, and a background in Psychosynthesis (Integral psychology). I am also a Sedona Method® Certified Coach, and have been working since 2004 with this set of emotional release tools that have, at their foundation, non-dual Inquiry.
Additional certification as a Realization Process Trauma Repair Therapist, a Stillness Moving Teacher, an Empathic Ground Teacher and a Healing Through Embodiment Teacher.
For more information, go to: www.theresascott.net or email me at [email protected].
Assistant Teacher Trainers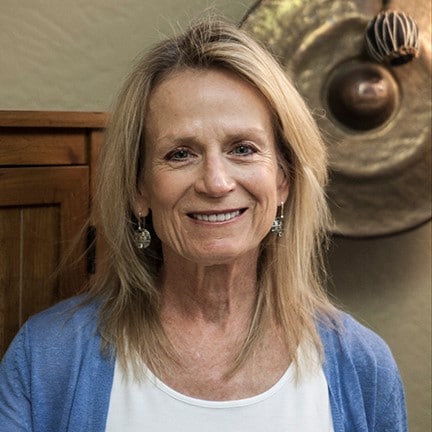 Mary Cline, MA, LPCC
Albuquerque and Placitas, New Mexico
Assistant teacher for online certification trainings.
A licensed therapist and longtime educator with a background in subtle energy bodywork, somatic therapies, meditation and yoga, I offer in-person Realization Process sessions, group classes and workshops in Placitas, New Mexico. I also work with individuals online and by phone and have been teaching Realization Process since 2012. I will often interweave Realization Process and other mindfulness-based practices into psychotherapy sessions, helping clients disentangle and settle into their own natural, radiant coherence.
Additional certification as a Realization Process Trauma Repair Therapist.
505.697.1717  www.marycline.com
Cindy Cunningham
Edinburgh, UK
Assistant teacher for online certification trainings.
I have run a private practice as a Massage Therapist and Bodyworker in Edinburgh since 1990. I began training as a dancer, until a period of illness turned my attention to my own healing journey and from there to studying Therapeutic Massage, Counselling and Psychotherapy (DTM, DHTC). My focus has been to enable people to come into their bodies, creating space for healing. When I met Judith in 2011 I felt immediately I had found an approach that made sense on every level of my being. I then trained in all three aspects of the Realization Process. The outcomes for my clients and myself have been profound. It has brought greater depth and precision to my Bodywork, and a language that facilitates deep release and integration. I offer private sessions in the Embodiment, Psycho-therapeutic and Meditation aspects of the Realization Process. It is such a privilege to see people becoming more their own person, disentangled from the past. This work is both gentle and profound, it inspires me continuously on my ongoing personal journey and in my support of others. I run twice weekly classes in the Realization Process, with wonderful committed people who teach me as much as I teach them!
Additional certification as a Realization Process Trauma Repair Therapist and a Stillness Moving Teacher.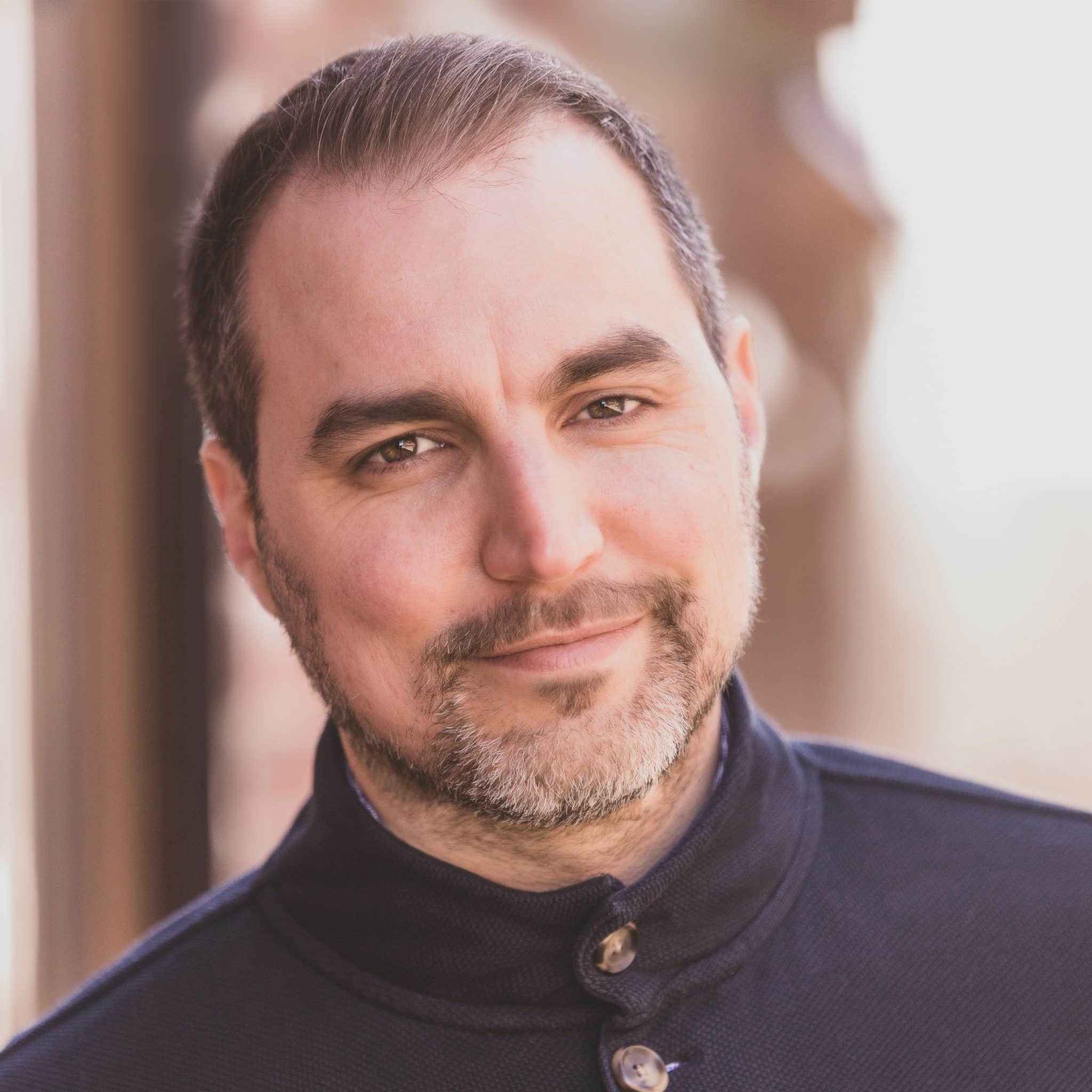 Michael Lydon, LCSW
Ipswich, MA (Boston North Shore area) and Online
Assistant Teacher for online certification trainings.
I specialize in coaching clients in Realization Process to find the part of themselves that is already well and at ease. Feeling into our own radiant ground of being (fundamental consciousness, Buddha nature, divine ground, etc) can help us deepen our sense of expansive consciousness and aliveness, in addition to achieving resolution of emotional holding patterns and energy blocks – whether due to trauma or self-limiting beliefs. My goal is to facilitate noticeable shifts in well-being from our very first session.  A key principle from Realization Process that I follow closely is that, since each constriction in the mind-body system was formed along a specific pathway, this very same pathway can be used to release it. This means that the solution to many presenting problems is already "in the room," and thus it is possible to experience a noticeable shift in well-being from the very start of our work together.
Additional certification as a Realization Process Trauma Repair Therapist, a Stillness Moving Teacher and an Empathic Ground Teacher.
617-433-7342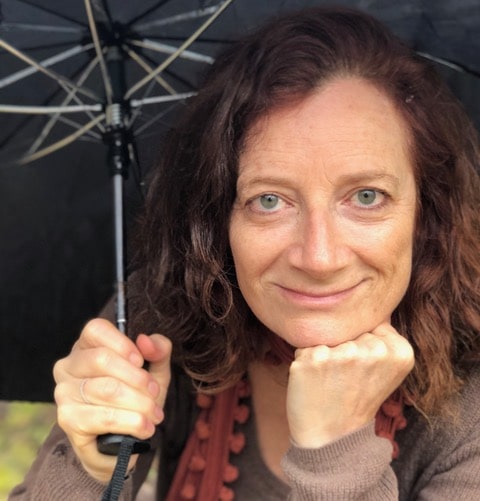 Sally Schwager
Connecticut and New York City
Assistant Teacher for online certification trainings.
I am a body-oriented psychotherapist, spiritual counselor, consultant in the field of diversity and inclusion, and co-director of the Interspiritual Counseling Program at One Spirit Learning Alliance in NYC. As a fully certified Realization Process practitioner and a student of many paths, including Core Energetics, the Diamond Approach, Somatic Experiencing, Embodied Couples Work and Pranayama Breath Work, I weave a variety of modalities into my work with individuals, couples and groups as specific needs arise. I have been characterized as enthusiastic, humorous, eclectic and loving in my work as a counselor, teacher and minister. I am passionate about helping people create real and sustainable transformation in their lives and in their relationships through deeper contact with the truth of who they are. Cultivating a capacity for greater self-love is often at the heart of it. I am deeply interested in the interplay between psychology and spirituality, between "growing up" and "waking up," and I strive to embody and teach a psychology infused with spirit and a spirituality grounded in psychological principles.
Additional certification as a Realization Process Trauma Repair Therapist, a Stillness Moving Teacher and an Empathic Ground Teacher.
Contact me at 203-917-2217 or [email protected]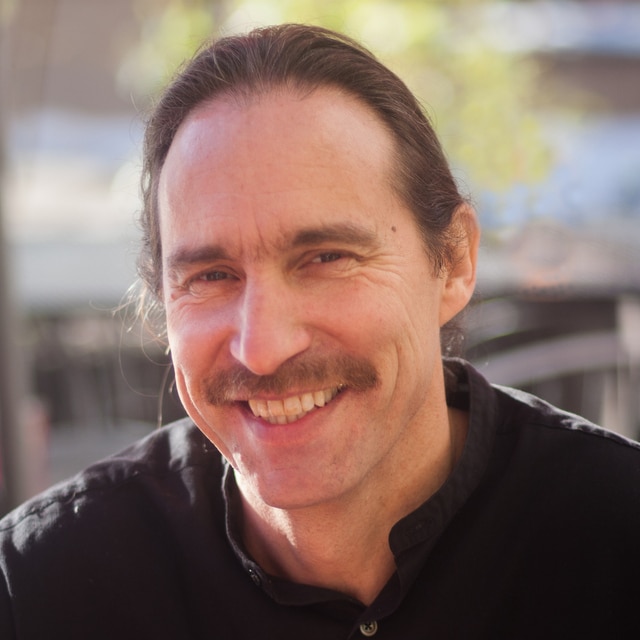 Zeb Lancaster, PhD
Ashland, Oregon
Assistant teacher for online certification trainings.
I use the Realization Process to navigate life, and as a central part of individual and couples therapeutic counseling. Trained as a somatic psychotherapist (practicing since 1990), I have specialized in sex therapy and couple's counseling, and am a life-long student of yoga philosophy and practice, including Tantra yoga. I was co-founder of Denver Ashtanga Yoga Center, a teacher in Integrative Body Psychotherapy (IBP), and extensively studied Hakomi with trauma therapist Pat Ogden. Twice weekly I guide online RP meditation Community Practice (see listing). I also use RP relationally and for trauma repair in individual counseling. I co-authored BodyMind Boundaries for Beginners, a self-health book that combines contemplation with common body-mind healing practices to cultivate emotional autonomy within our relationship to self and other. I currently am finishing writing a book entitled From Trauma to Wholeness: Embodied Nondual Meditation Yoga Therapy, combining RP, yoga therapy, somatic psychology, trauma therapy, and couples counseling. Central to my life is my ongoing practice of meditation and yoga which keeps my life grounded in the reality of contemplative experience. To read Zeb's essay- TAMING THE DRAGON
541-292-9876  www.DrZeb.com
Additional certification as a Realization Process Trauma Repair Therapist, a Stillness Moving Teacher and an Empathic Ground Teacher.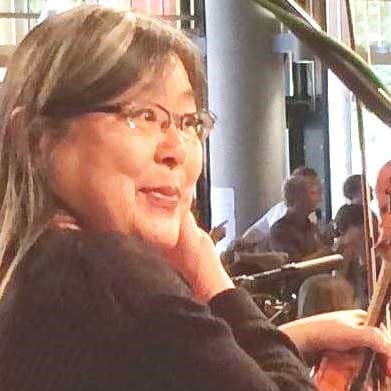 Sono Hashisaki
Seattle, Washington
Assistant Teacher for Online Certification Trainings
Studying with Judith since 2010, I have experienced a deep connection with myself that has wholly transformed my life. I teach the Meditation, Embodiment and Spiritual Psychotherapy aspects of the Realization Process to help people experience their own embodiment as a foundation for resilient engagement with the world around them. I offer private sessions and have been able to help clients experience healing and trauma repair as well as greater internal coherence and the cultivation of Joy.
My clients say about my work: "Sono appeared in my life at just the right moment. She is down-to-earth, kind, good-humored and tranquil. I've meditated for 30 years and explored many healing modalities in depth.  Sono guided me to a place I've never been, where I can connect to the depth of my self with the subtle breath to work internally and also connect my deepest self with the world beyond me in a balanced flow.  I've seen remarkable changes in just one session. She facilitated my energetic release of a chronically troublesome shoulder. Practicing on my own at the grocery store, I've found that I am more present. Practicing while in a group, I have increased comfort and ability singing. I look forward to working with Sono more and integrating this profound work." -Anne A. And: "I had the good fortune to work with Sono over a period of a few months and in that brief time I dropped into a depth of self-connection that I had never before accessed in years of therapeutic engagement. I attribute this directly to Sono's grounded, intuitive and imaginative embodiment of the Realization Process work. She listens from a luminous, playful and attentive heart allowing the process to unfold organically in the spirit of collaboration and curiosity. Sono is for me an insightful, warm and lucid guide whose recognition of our fundamental equality permeated every aspect of our engagement. I recommend her wholeheartedly to anyone interested in embodying a deeper intimacy with the self and with the world." -Sayde P.
Additional certification as a Realization Process Trauma Repair Therapist and a Stillness Moving Teacher.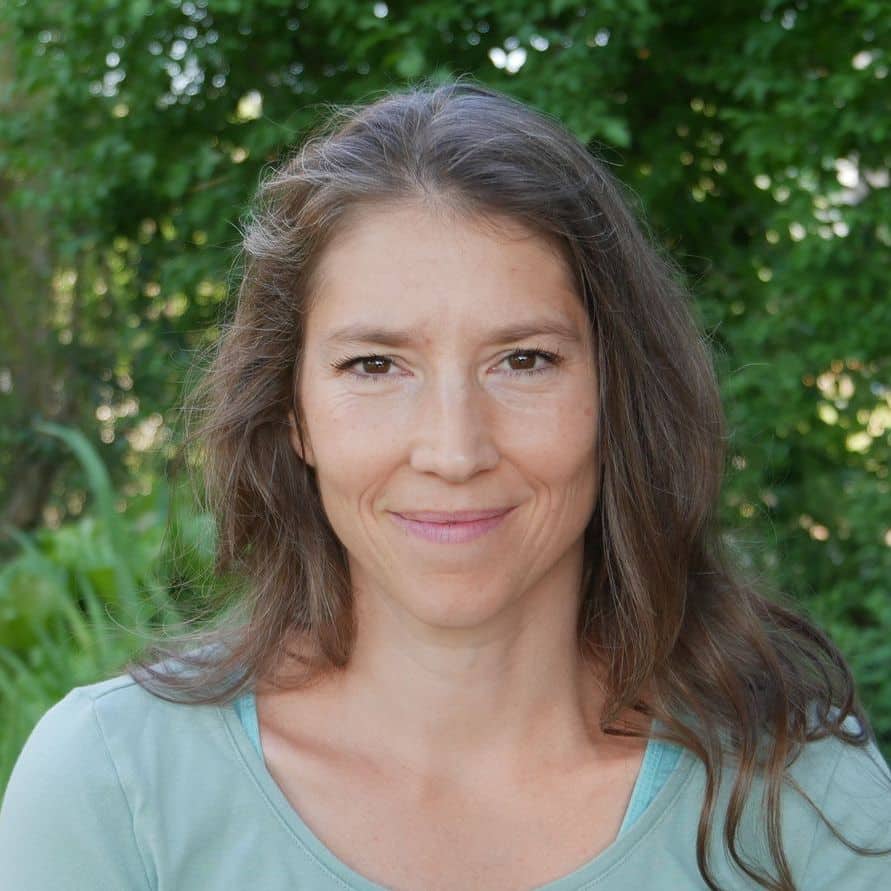 Fiona Ballmer
Online and Switzerland
Assistant Teacher for Online Certification Trainings
I am deeply committed to living my life from the ground of being, embodying the alive stillness that we are, while deeply embracing being human.  In my work with others, it is my intention to open up a space where intimate contact and healing arise naturally.  Radical transformation and healing are possible.  My classes and sessions are an invitation to anchor ourselves in the stillness of consciousness, find healing in ourselves and deeply embrace and enjoy our humanness.  I am a nondual meditation, embodiment and yoga teacher living in Switzerland in the countryside with my husband, our two girls and pets.  Since my twenties I have devoted myself to meditation and inner spiritual work and explored realms of consciousness, embodiment and psychology.  I am fascinated by the Realization Process as a direct, profound and powerful path to the realization of fundamental consciousness and the unfolding of our full human potential.  The Realization Process supports me in becoming more and more connected to the richness of my being in my everyday life and in offering intimate contact and a loving presence to myself and other beings.
In private sessions (in English and German), I support people to deeply anchor in the depth of their being, and recognize and release limiting patterns and traumas from mind and body in order to experience their wholeness as well as the richness and joy of being.  I am also happy to offer support in integrating spiritual awakening into everyday life.
Additional certification as a Realization Process Stillness Moving Teacher, Empathic Ground Teacher, Healing Through Embodiment Teacher and Trauma Repair Therapist.
Realization Process has revolutionized my psychotherapy practice, and transformed my spiritual path. After 30 years of learning skillful and compassionate therapy techniques, I trained with Judith Blackstone. Judith taught me with exquisite precision how to be in Core to Core contact with my clients, and sit in the information rich ground of being. Without moving away from myself, without leaving my Core, I've learned that all I need to know, to feel, or to sense is available in the ground that unifies everything. This process leaves room for all the useful therapy techniques I learned previously, but now they go deeper. Post traumatic Stress becomes Post traumatic Growth. Disentangling into Wholeness reveals the Beauty of being human; extraordinary and ordinary at the same time.