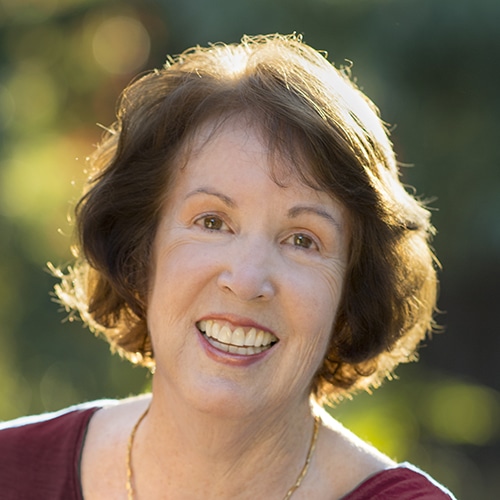 I share an extraordinary approach towards awakening into a fully embodied life. It is my great joy and my life's work to guide people into a rich and vivid sense of living and a substantive and secure sense of their own being free from bound energies of past traumas. Through a blend of simple qigong exercises with precise aspects of the Realization Process—nondual meditation, empathic ground, healing ground, trauma release, stillness moving and embodiment – I offer a life-affirming, nourishing path to embodying wholeness.
Although I've nurtured a deep wonder of life for decades, I came into this work seriously when a catastrophic spinal injury and later, a mid-life divorce, broke me open to unresolved childhood traumas. Through meditation and the guidance of teachers to whom I'm endlessly grateful, I slowly learned to let go and move through my fear, grief, and suffering. In healing, I found an astoundingly joyous and pleasurably embodied life. Now, I teach what I've learned.
My teaching is informed by my own experiences and decades of studies with teachers who've guided me. In 1992, I began practicing qigong with Sifu Joe Hing Kwok Chu, who has now authorized me to teach the Tao. I earned a Ph.D. researching radical transformation at the California Institute of Integral Studies and facilitated study groups based on the teachings of Buddhist sutras, and the books of Phillip Moffitt and Adyashanti. Additionally, I completed a year-long Nondual Teacher Therapist/Training Program with Peter Fenner and a three-year Embodied Life Mentorship Program with Russell Delman. I am also deeply influenced by books, courses, and retreats with Sally Kempton, Reb Anderson, and Alan Wallace.
Since encountering Judith Blackstone in 2007, I've focused on studying with her intensively (more than 1200 hours), and I was humbled and excited when she asked me to replace her at Esalen in 2011. As a Senior Realization Process teacher, I've taught thousands of hours, at my home in Los Altos Hills, CA, in New York, at Esalen, Big Sur, CA, online, and globally. From the beginning, I've consistently been astounded by the capacity of the Realization Process to guide us into embodying wholeness.
Whether you seek to feel vibrantly alive and at home in your own body, dissolve obstacles to greater intimacy, or connect more deeply with your essential nature, you can reclaim your birthright—a joyous, creative, sensual and liberated life.
Additional certification as a Realization Process Trauma Repair Therapist.
[email protected]
www.romahammel.com
www.youtube.com/c/romahammel
www.facebook.com/RomaHammelMeditation